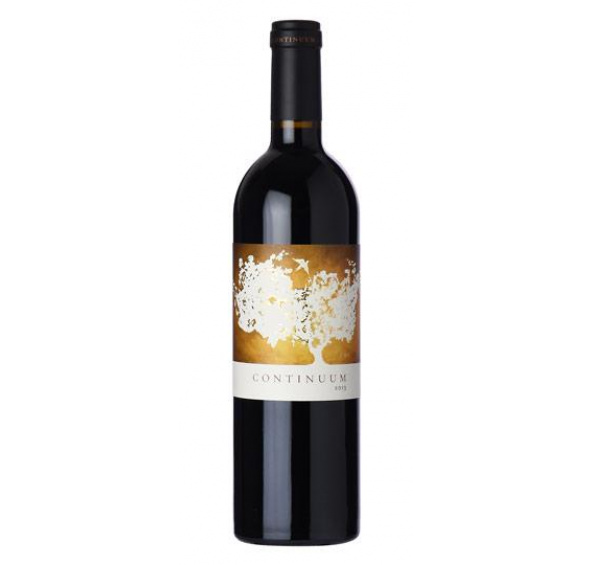 Continuum 2016
A Perfection in a bottle - Continuum
Product description Continuum 2016
| | |
| --- | --- |
| Appellation (AVA) | Pritchard Hill |
| Area | Napa Valley |
| Wine Color | Red |
| Vintage | 2016 |
| Size | Regular Bottle - 750ml |
| Dominating Varietal | Red Blend |
| Alcohol | 16% |
| Varietals | 46% Cabernet Sauvignon, 31% Cabernet Franc, 18% Petit Verdot, 5% Merlot |
| Sugar Level | 2 |
| Aftertaste | 10 |
| Acidity | 8 |
| Body | 10 |
| Tanin | 6 |
Absolutely unique wine with reference to the entire history of viticulture in America. Already the fourth generation bears the most known California wine name Mondavi.
The first was Cesare Mondavi, who contributed to the initial development of the wine business in the US, but it was his son Robert, who built the famous wine cult of California. Robert stood behind wineries like Robert Mondavi, Opus One and the Tuscan Ornellaia. However, these wineries were taken from his hands after the stock market entry, leaving Robert with money but no wineries to work with. Together with his son Tim, they created the Continuum, which immediately followed up with the following harvest and they maintained the continuous production of wine in the family.
Robert passed away shortly after the completion of the estate, but, as his children say, he could rest in peace that his legacy will continue. An absolutely unique winery was created in a mystical place called Pritchard Hill and immediately became one of the best rated Napa Valley wines and crushed Robert's original Opus One winery by opinion of many experts. The wine label created by Robert's granddaughter Chiara Mondavi display a Cabernet Franc vine that Robert planted in the famous To Kaloon vineyard 25 years ago.
2016 Continuum has heightened citrus blossom and rose petal aromatics, and builds in power and presence on the palate with cassis, dark fruits, bergamot, and dried wild herb with notes of cigar box and leather. Exquisitely balanced, 2016 is expansive and sinewy on the mid palate with a graphite and earthy minerality. The firm iron core of these volcanic soils causes the vines to struggle, producing fewer but more flavorful berries. That is expressed in 2016 Continuum's vibrancy, many layers and assertive structure, all of which pay homage to its origin.
You may also like Continuum 2016
Continuum 2016