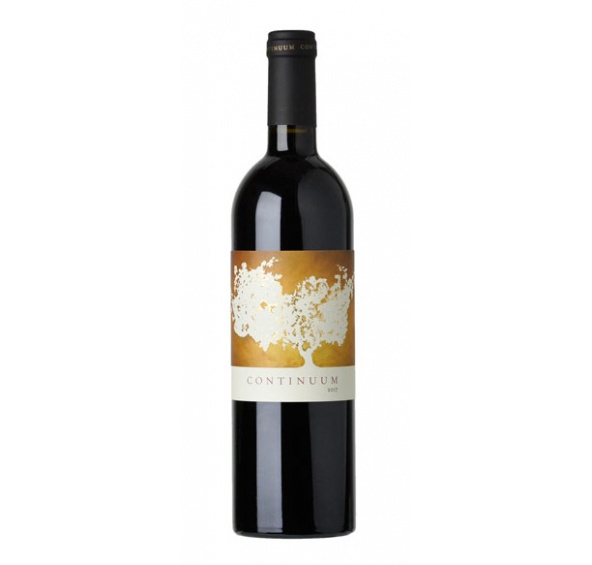 Continuum 2017 Double Magnum
Dokonalost v lahvi - Continuum
Product description Continuum 2017 Double Magnum
| | |
| --- | --- |
| Appellation (AVA) | Pritchard Hill |
| Area | Napa Valley |
| Wine Color | Red |
| Vintage | 2017 |
| Size | Double Magnum - 3000ml |
| Dominating Varietal | Red Blend |
| Alcohol | 14,9% |
| Varietals | 64% Cabernet Sauvignon 18% Cabernet Franc 9% Merlot 9% Petit Verdot |
| Sugar Level | 2 |
| Aftertaste | 10 |
| Acidity | 5 |
| Body | 10 |
| Tanin | 5 |
V ročníku 2017 se víno stalo jedním z nejlepších Kalifornských Cabernetů. Očaruje nádhernou vůní ostružin a černého rybízu s náznaky máty a čerstvé šalvěje. V chuti hraje hlavní roli borůvkový koláč, švestkový kompot a zemité a kořeněné tóny. Plné, pevné a elegantní víno s krásným napětím.
Naprosto unikátní a ojedinělé víno, s odkazem na celou historii vinařství v Americe. Již čtvrtá generace rodiny nosí nejuznávanější kalifornské vinařské jméno - Mondavi.
Prvním byl Cesare Mondavi, který se zasloužil o počáteční rozvoj vinařství v USA. Byl to však jeho syn Robert, který vybudoval kalifornskému vínu slavné jméno. Robert stál za vinařstvími jako Robert Mondavi, Opus One a, například, toskánská Ornellaia. Tato vinařství mu však byla po vstupu na burzu vyrvána z rukou a Robertovi tak zůstaly peníze, ale žádné vinařství. Dohromady se svým synem Timem stvořili Continuum, kterým okamžitě navázali na následující ročník a zachovali tak nepřetržitou výrobu vína v rodině. Robert zemřel krátce po dostavbě vinařství. Ale jak jeho děti říkají, mohl spočinout v pokoji, že jeho odkaz bude pokračovat.
Vzniklo naprosto unikátní vinařství v mystickém místě zvaném Pritchard Hill a okamžitě se stalo jedním z nejlépe hodnocených vín z Napa Valley a u mnoha expertů převálcovalo Robertovo původní vinařství Opus One. Na etiketě vína, jenž vytvořila Robertova vnučka Chiara Mondavi, je zobrazen keř Cabernetu Franc, který Robert vysadil na slavné vinici To Kaloon před 25 lety.
You may also like Continuum 2017 Double Magnum
Continuum 2017 Double Magnum